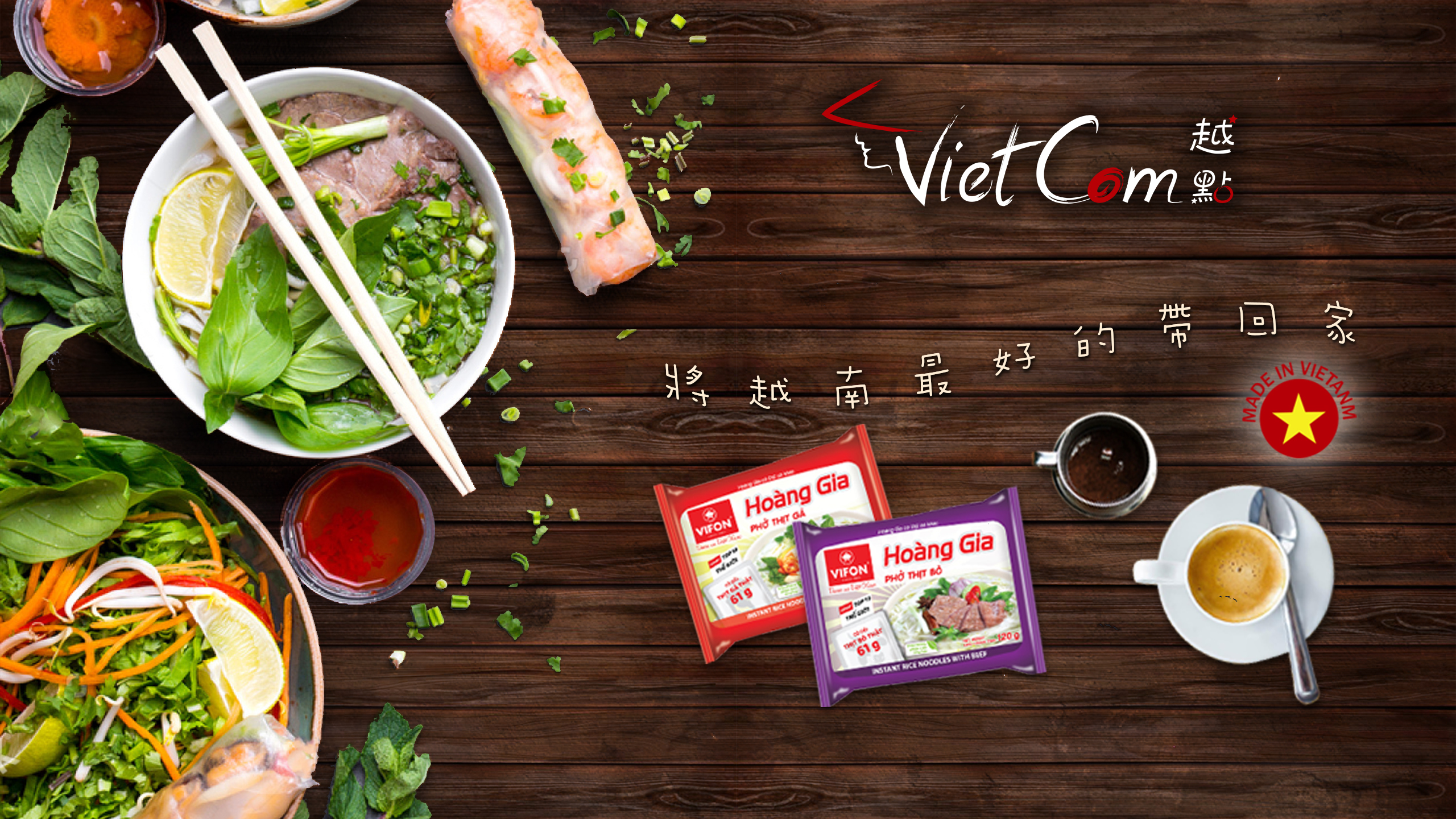 越點 VietCom
《Vietcom》is a specialty store that sells Vietnamese food, A one-stop service platform to purchase the high quality of Vietnamese food by retail / wholesale / purchasing with client. Only pay attention to one thing, bring the best of Vietnam to Hong Kong, and experience the customs and culture of Vietnam. We're work hard to strive for representative high-quality products in Vietnam, as an exclusive agent in Hong Kong, to share the diversity, quality and customs of Vietnam. These include:
---
CocoXim - Vietnamese Coconut Water
---

"CocoXim" Is the largest producer of coconut water in Vietnam
"CocoXim" is producing from Ben Tre-(Ben Thu), the most abundant coconut area in Vietnam. Ben Tre Vietnamese will call it Blessing Land (happily). This coconut green water is picked from local coconut green planting and picked up at just the sweetest time in 9 months. Having its own agricultural land also assists local farmers 'industries, uses fair trade and educates local farmers to upgrade science and technology, and helps each other to benefit communities. And use the world's leading Swedish Tetra Pak production line and direct ultra-high temperature sterilization technology. This is the latest processing technology that preserves the natural taste of fresh coconut while ensuring consumer safety. Therefore, there is no need to use preservatives or food coloring to extend the life of the product. From coconut water to coconut milk, every recipe needs to maintain an appropriate balance between taste and the best ingredients to get quality recognition. All resources of the R & D department aim to diversify products, have flexibility and applicability, comply with ISO17025 standards, and have a productivity higher than the average productivity of APCC countries to meet the needs of each customer.
---
Archcafé - Hand Roasted Instant Coffee
---

Many people who have been to Vietnam will definitely buy "Archcafé" products
"Archcafé" originated from a small cafe on the campus of the Ho Chi Minh City Architects Association and is the brand abbreviation of Architect Café (architectural coffee). Today, Archcafé is a well-known brand with unique coffees, such as coconut cappuccino, durian cappuccino, matcha latte, chocolate latte, banana cappuccino, strawberry iced tea and Many other pure roasted coffees. With the concept of "hand-made wholehearted baking-heart brewing", Archcafe brings you high-quality products, completely natural, delicious products.
---
Phin Xanh - Traditional Handmade Drip Coffee
---

"Phin Xanh" has extremely high requirements for traditional Vietnamese coffee, all handmade
The slogan of "Phin Xanh" has always been "the real value gained from coffee seeds." With the innovation and development of farmers, Vietnamese coffee has spread throughout the entire market and the world. As the value and culture of cultivating and preserving traditional Vietnamese coffee, Phin Xanh products are controlled by the clean ingredients of their own farms according to standard procedures. The coffee beans and clean beverages that are planted by hand are the most passionate for tea and coffee Coffee people taste authentic Vietnamese traditional coffee. Phin not only brings people authentic Vietnamese coffee cups, but also brings real value to coffee beans, all of which are made by Phin Xanh with specially designed products.
---
Green Garden - Vietnam Handmade Soap
---

"Green Garden" Is A Very Popular Brand In Vietnam
"Green Garden" crystallizes the most natural gifts in nature into various products to care for your skin every day. Green Garden soaps have many different odors and uses. They are manufactured from the golden palm oil gardens in Ben Tre-(Penchu) and Long An, which are rich in coconut areas, from selecting high-quality natural raw materials and processing to putting them in In the packaging, the craftsmen always meticulously cook each piece of natural soap. And passed the national security certificate and commodity circulation certificate number 001651-001653 / 15 / CBMP-HCM

---
"Yuedian" obtains multiple Vietnamese brands as the sole agent in Hong Kong


《Vietcom·越點》Lei Tung Branch
Business Address : Shop No. 3F, Level 3, Phase 3, Lei Tung Commercial Centre, Ap Lei Chau (MTR Lei Tung Station Exit B)
Business Hours : Monday to Sunday 12:00pm-08:00pm
Contact Number: 6881 1431